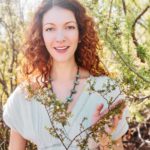 Hello and thank you for your interest in Naturopathic Nevada!
I'd like to thank you for your patience while we temporarily closed to new clients this summer to better serve our existing patients. It is my primary goal to provide outstanding care to everyone in our network, and I was not able to do so while accepting new clients – until now.
That being said, I would like to send a brief message out to those who are hopefully now joining us this Fall. For most of you, this will be your first encounter with Naturopathic Medicine. The message below is a concise introduction on what your healing journey will look like with this incredible modality of medicine.
If you are searching for a "quick-fix" and are not ready to play an active role in your health, I am likely not the right fit for you. If you are ready to restore your health, learn, grow and heal while being engaged in the process, then you're in the right place.
My first office visit is 90 minutes long. This gives me an abundant amount of time to get to know you, your health history and health goals. I also want to understand your perspective on health and healing – the answers are different for everyone.
At that initial visit, I most often recommend a formal food intolerance evaluation to start you on a custom anti-inflammatory diet. This is paired with a nutrition consult and custom diet plan with our staff nutritionist, Paige Burton. Clinically I have found that almost all disease processes start in the gut. The clients that have the most success at our clinic jump in with full commitment to eating a healthy diet completely custom for their body and genetics. The result is reduced systemic inflammation that frees up the body's energy reserves to refocus on regeneration and healing. The body will heal itself – if we allow it.
During your first visit, we will also discuss the best strategy for your healing journey. If you are dealing with chronic or substantial illness, then I will recommend one of our New Patient Packages to help reduce costs while yielding the best and quickest results. The alternative is that you may use our services al la carte – one visit at a time. You can learn more about our packages by clicking HERE. There is no pressure to commit today, and we will choose together which course is best.
I was recently interviewed by one of my star clients, and you may watch that video on YouTube to learn more about my philosophy and how I practice HERE. A great segment to view is from 10:50-16:50 where she shares her personal success with Naturopathic Medicine, and I address how I work collaboratively with primary care doctors to provide quality integrative medicine in the Greater Las Vegas Valley.
If you have any additional questions, my team would be happy to address them via phone or email. You are welcome to respond to this email if you are interested in booking your first appointment, and Paige or Cally will schedule your first visit this fall. I look forward to partnering with you on your health journey!
In health,

Dr. Sydney Freggiaro