About Dr. Sydney Freggiaro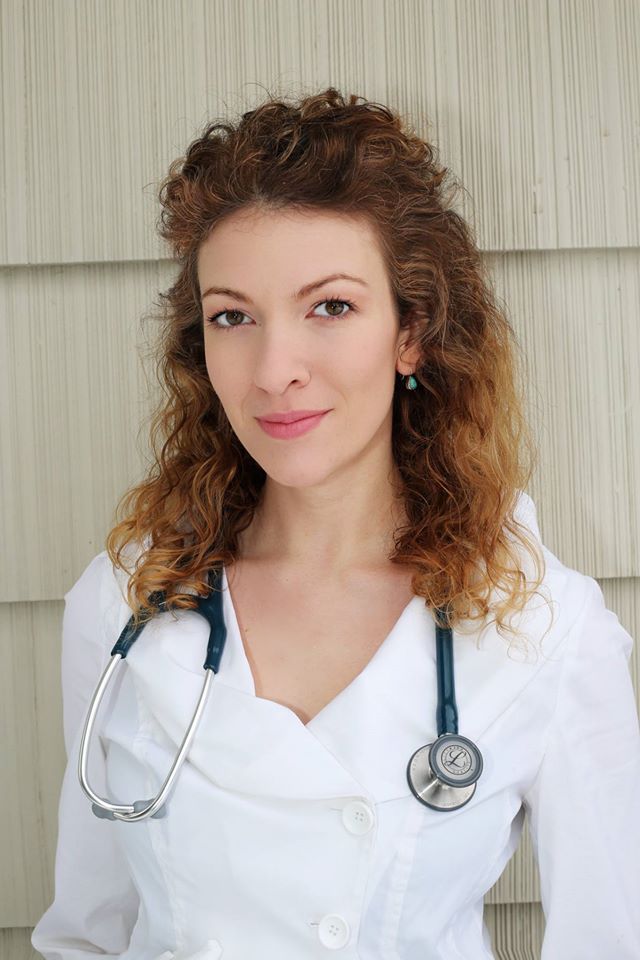 Dr. Sydney Freggiaro (Dr. Syd) is a licensed and board-certified Naturopathic Doctor and holistic health consultant. Hailing from the fabulous Las Vegas, Nevada, she grew up fulfilling her dreams of becoming both a professional dancer and molecular biologist. Living a life burning the candles at both ends eventually took its toll, and she lost the greatest wealth she had: her health. With a pre-med background, she exhausted every specialist in town looking for someone to explain how she had become so sick and what she could do to heal herself. Needless-to-say, the insurance-based conventional model left her empty handed and with worsening side-effects from a barrage of medications.
Upon accepting a position at the prestigious Fred Hutchinson Cancer Research center, Dr. Syd moved to Seattle where she found naturopathic medicine: physicians who worked with her to understand the root cause of her illness and empowered her to take charge of her recovery. Upon completing her professional goals in both dance and science, she was accepted into the internationally-acclaimed naturopathy program at Bastyr University. This 4-year accredited medical program is top rated for its research program and rigorous evidence-based training in natural, integrative and conventional care. While attending Bastyr University, she was awarded "Rising Star" by the international Naturopathic Medical Student Association (NMSA) and is one of the few student recipients of a "Les Griffith – Bastyr Founder's Award" for community excellence. She was the president of the NMSA – Bastyr Chapter and sat on the International NMSA as Vice President of Communications, the largest naturopathic non-profit in North America.
Upon graduation, she completed a primary care internship at Emerald City Clinic in Seattle, WA with a focus on women's health, endocrine disorders, cardiovascular disease, chronic pain, diabetes, renal health and botanical medicine. Following that she completed a one year advanced mind body fellowship with Dr. Rick Kirschner (author of Dealing with Difficult People). She presently sits on the executive committee of the Naturopathic Medicine Institute and is one of the few licensed Naturopathic Doctors in Southern Nevada. She opened the doors to her private clinic, Naturopathic Nevada, in January 2020 and has already helped countless clients achieve sustainable wellness. She frequently does rotations through Dr. Jared Zeff's Salmon Creek Clinic (Vancouver, WA), Health Moves (Woodinville, WA) and Emerald City Clinic (Seattle, WA) where she maintains an active medical license and offers primary care & telemedicine to patients in Washington state. Dr. Syd is presently editing the 3rd edition of Natural Approaches to Gastroenterology with legendary men's health expert and herbalist, Dr. Eric Yarnell.
Dr. Syd regularly travels to Greece to study with Mediterranean herbalists and has completed her first (of hopefully many) week-long immersive courses on Alonnisos at George Vithoulkas' International Academy of Homeopathy. While there in the summer of 2019, she was the only American and the only naturopathic doctor in the entire school of 80 physicians from all over the world. Dr. Syd incorporates homeopathic philosophy and many botanical medicines regularly in her practice.
Locally, she is a regular speaker for the Holistic Nurse Association of Nevada and the Boys & Girls Clubs of Southern Nevada. She also hosts a weekly live call-in show for the public and naturopathic practitioners called "The Vital Conversation." Dr. Syd can also be found doing regular rotations at the Women's Health Association of Southern Nevada where she partners with incredible doctors and nurses on delivering world-class integrative women's care. She spends her weekends on Mt. Charleston or at Red Rock Canyon leading herbal wildcrafting tours on how to sustainably harvest desert botanicals, some of which she locally processes and uses in practice.
Even though she was clinically trained in primary care, Dr. Syd specializes in naturopathic medicine – a distinct art, science, philosophy and practice that seeks to restore and maintain optimum health.  Her own health journey showed her that the conventional healthcare system and approach is broken: it simply exists to manage disease but rarely do people reverse their disease or fully recover. Managing symptoms with medications will never address the root cause of illness. Dr. Syd works tirelessly to educate and empower her clients, bringing them quick results. Every client's road to recovery is approached uniquely unto them. Whatever your health goal or challenge is, if you are motivated to change your health for good, you are no longer alone.